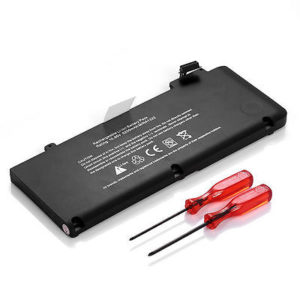 With a Retina display, solid state hard drive, improved speakers, microphones and fan, MacBook Pro computers put plenty of strain on their batteries. The question is, How can we keep the battery healthy?
"I've read in some places newer batteries don't need to be periodically discharged to zero, I've heard that you shouldn't have the power cord plugged in if it is full, now the "expert" I went to today said I should keep my laptop plugged in more often to keep the number of my cycles low," a person recently commented on the Apple computers forum. "I'm getting a lot of mixed messages and I am a bit confused.  Anyone know the definitive way to keep your battery healthy?"
Advanced Computers has the simple answer:
1)            It's important to keep your computer plugged in half of the time so your battery isn't constantly exhausted.
2)            Likewise, it's healthy for the battery to be occasionally run down and recharged completely.
3)            Get your battery checked FOR FREE at Advanced Computers' North Shore or Penrose branch before March 15 this year – this will give you an indication of how healthy yours truly is.
Advanced Computers will advise on how to treat your battery, whether it needs replacing, and can also provide all sorts of diagnostic information. If it's time for an upgrade then and there, Advanced Computers stocks a range of notebook computers in store.
Advanced Computers is open on Saturdays. We love being flexible to meet our customers' needs.
Please browse the AdvancedComputers.co.nz website for hardware options, advice on our blog, contact details and an online service booking form.