The MacBook range has established itself as the premier line of notebooks in the market. Even if you're not a MacBook user, you can't deny its power, design, and longevity.
But what really keeps people from going all in with the MacBook is its hefty price tag. Again, the MacBook's features are indeed impressive. But consumers hesitate to buy a notebook that's twice or thrice as expensive as its competitor.
To help you make that decision, we'll discuss the pros and cons of 13-inch MacBook Pro with TouchBar. We'll also talk about the differences of this MacBook version compared to its predecessors.
At the end of this review, you must be able to conclude whether or not you must give in to the new MacBook.
What is the latest MacBook Pro
The Apple MacBook Pro has made its comeback. This time, it's better than ever. This year's upgrades are notable improvements that could change the minds of even the most discerning Apple users.
For one, it's revamped keyboard addresses the concerns of most users towards the 2017 model. The 13-inch MacBook Pro weighs 3.02 pounds (1.3kg) which is 50% heavier than the previous version.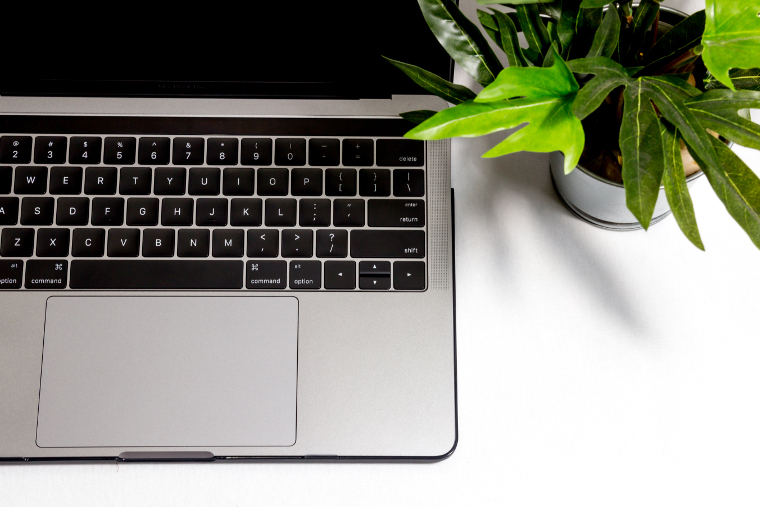 While this sounds like a lot on paper, a 1-pound heavier laptop is not that noticeable considering the value and performance. Ultimately, your choice comes down to your needs.
The 2018 MacBook Pro has 16GB 2133MHz LPDDR3 of RAM and boasts an 8th-gen 2.7GHz quad-core Intel Core i7 processor with four independent processors on a single silicon chip. It's one of the very few 13-inch laptops with a Coffee Lake CPU inside.
Apple has always had a solid reputation for building excellent hardware. And with the latest MacBook Pro, you can use it for work and play even without flinching.
Why MacBook Pro?
People who buy the 13-inch MacBook Pro are the creatives and power users who need better performance and are still readily available for on-the-go activities.
The intended usage of the MacBook Pro is not just for writing and sending out emails. It is also suited for video editing, professional photography, and graphic design.
If you're any of the above and you treat your craft seriously, then you'll have a field day using the MacBook.
Display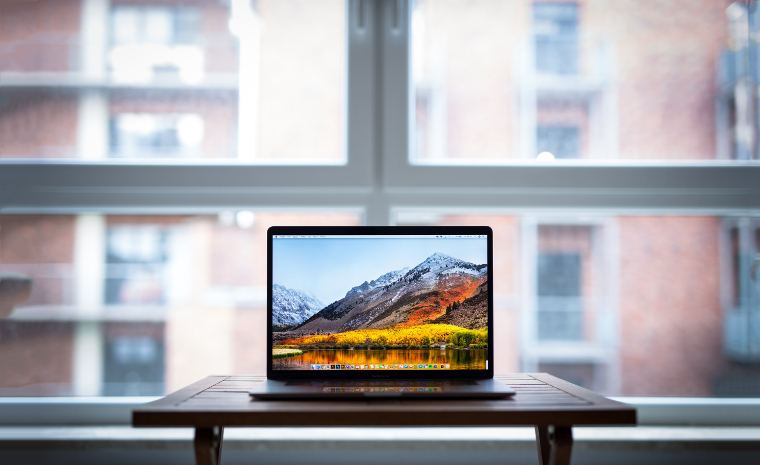 By default, MacBook Pro 13-inch scaled resolution is at 2,560×1,600 pixels which comes at about 227 pixels per inch. It has an integrated Intel Iris Plus Graphics 655 graphics processor that shares the memory with the whole system
The True Tone technology makes images appear more natural with its Retina display.
Design
Apple has always been known to produce classy laptops. The 13-inch MacBook Pro is a solid aluminum piece that boasts a premium look and feel. The build quality is top notch – you can see it even with the laptop closed.
Performance
Arguably the hallmark of the MacBook Pro 13" is its speed.
With its weight and size, you might be surprised at how well it performed on different benchmark tests. It can handle demanding tasks whether transcoding a 4K video into 1080p or editing heavy creatives on Photoshop; it has its speed enhanced more than ever.
Battery life
The battery life of MacBook Pro 13" is incredible.
When you use it with things like writing documents, listening to music, or browsing the web, it can last you nearly ten hours. However, a movie test from TechRadar shows that with 50% brightness, it was able to loop a video for 10 hours and 35 minutes before it goes to sleep.
If the usage is on the heavier side, then you're looking at a 3 to 4 battery hours per a single full charge.
It can also last up to 30 days if on standby mode.
How much is a MacBook Pro
As mention, the price is what keeps most people from owning a MacBook.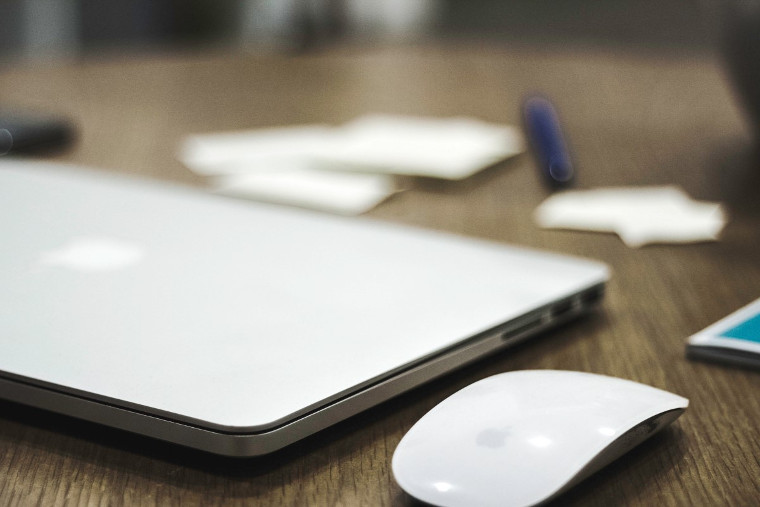 The base model of the MacBook Pro 13-inch with Touch Bar, i5 processor, 256GB internal storage, and 8GB of RAM starts at $1799. The pricing depends on the storage and memory you prefer and can go as high as $3699 depending on your configuration.
If the prices don't scare you, then keep reading!
How long does a MacBook Pro last
MacBook Pro lasts for quite a while. We're looking at at least five to eight years before it retires and gives up on you. But of course, the lifespan of any gadget will entirely depend on how you use and maintain it.
MacBook Pro pros
All MacBook Pro gets an automatic one-year limited warranty and up to 90 days of technical support from Apple. Leaving that aside, MacBook Pro 13-inch is packed with more features. Here are some of its pros:
Fast SSD
MacBook Pro 13-inch is fast, huge thanks to the power of SSD. Some other benchmarks scores put Windows machines behind with its powerful combo with the 8th gen processor.
Silent keyboard and huge track pad
The MacBook Pro possesses a revolutionary thin, full-sized back-lit keyboard with a flat "butterfly mechanism." It has a softer feel and is less susceptible to crumb damage.
Stuck keys are a thing of the past!
Also, a gigantic "Force Touch" track pad without the traditional clicking function offers a precise cursor control and pressure-sensitive drawing.
New touch bar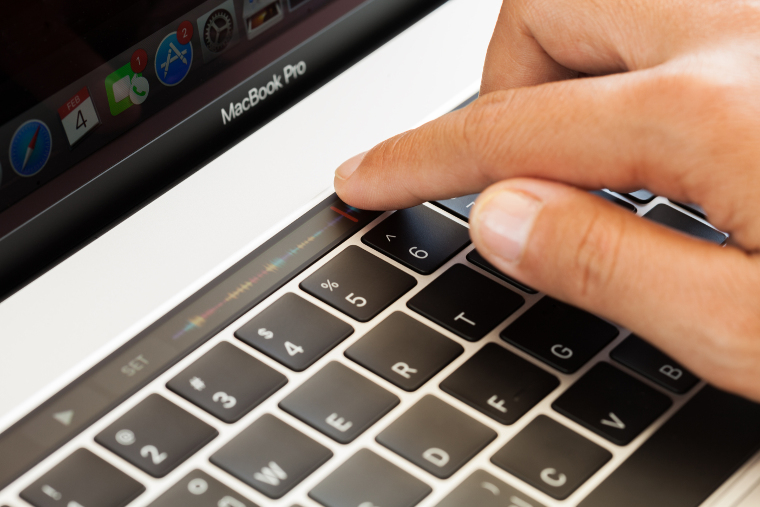 The mini touchscreen (2170×60) is a handy little screen for controlling apps like Spotify, flicking through a photo album, rewinding a video, or opening a program with a bit of tap on the screen.
The integrated ID sensor is a fingerprint reader that makes payments and sign-ins much easier.
The reader is intended for users who wish to navigate the laptop with a few taps and swipes. It also displays relevant action buttons when you open a program.
Great speakers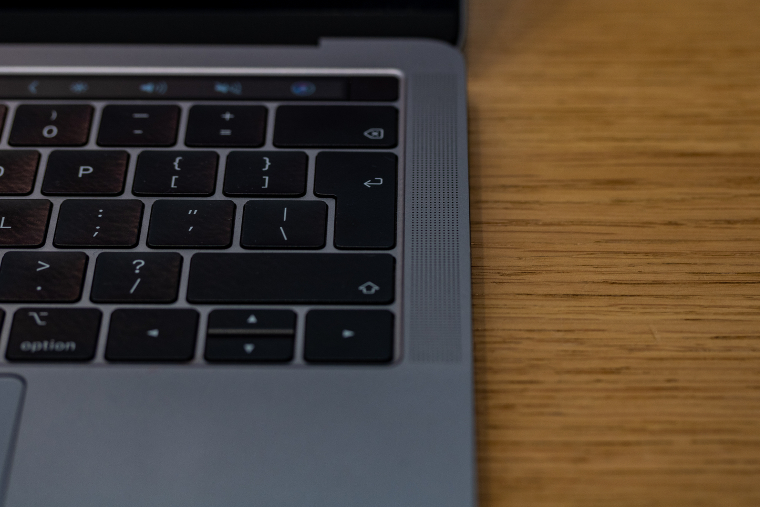 Listen to music non stop without any cracks. The speakers are rich and full with zero distortion at top volume.
True Tone Display
The True Tone technology is meant to improve the user experience. When it's turned on, the screen will be more comfortable on the eyes because of the new dedicated sensor that changes the color display to match the temperature in the room.
Enhanced T2 Chip and Hey Siri
The T2 chip manages the microphone, cooling system, and speakers. It also has a dedicated encryption engine for the SSD.
Additionally, with the new "Hey Siri" feature, you will never miss a prompt. It's always ready to accept any command and request.
Compact
With its weight and a 14.9mm size, this sleek MacBook Pro 13-inch is suitcase and satchel friendly. It's perfect for quick coffee shop meetings and is easy to bring even in long travels.
MacBook Pro cons
No tech suits everyone, and the same goes for the MacBook Pro. No matter how powerful this 13-inch beauty is, there are nitpicks you must know about it before you buy. Below are most of them:
Expensive
Of course, the price has always been a big factor of any tech coming out. While the MacBook Pro 13" is a powerful machine, others sell at considerably less money with almost the same –  sometimes even better – specifications.
If you love having a huge storage space, then you need to shell out more. It's a huge deal for those who save a ton of videos as they take up a lot of space.
Lack of ports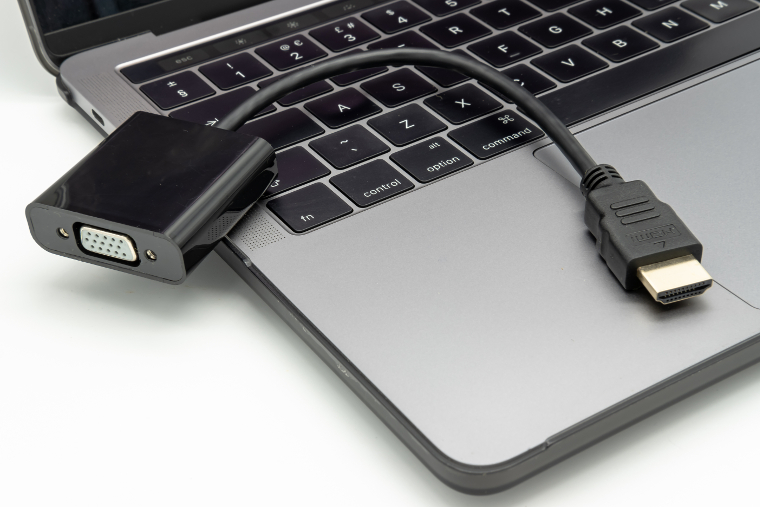 Having no ports for USB and a slot for SD card, this laptop is a bit exclusive. It has four Thunderbolt 3 (USB-C) ports available.  And even if USB-C is the one tech companies have been pushing for to be universal, other techs are still not in on the trend.
Thus, if you have gadgets that still use other types, you will have to use an adapter to plug in your peripherals.
Average graphics
Even with the best technologies crammed inside, the graphics are just okay considering the price you are paying. While still playable, its capability to run mainstream games is not quite there yet.
Flat keyboard
As much as the new style of keyboard is a pro to some, the "butterfly mechanism" can be a hit or miss. Because of it being less elevated, the typing experience may suffer.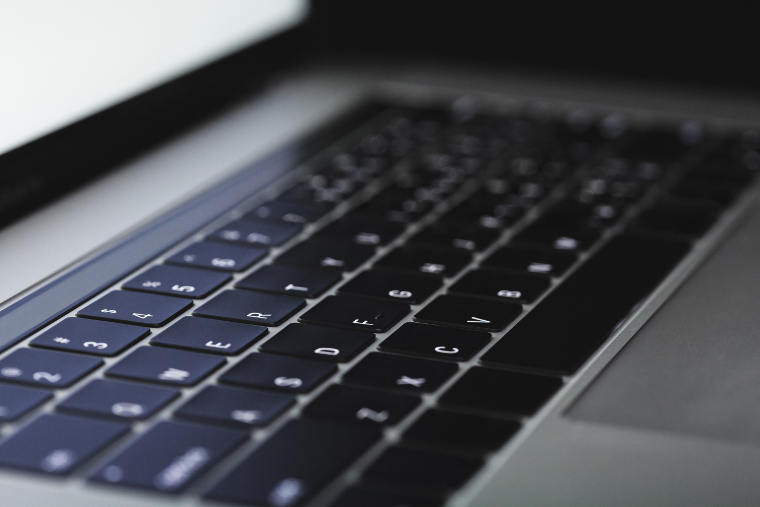 It's not a deal breaker per se, but it's totally something you can try for yourself first before buying.
Should you buy a MacBook Pro?
Are you looking for a smarter, faster, and a portable workstation? Is it easy on the pocket and you're currently looking for something to splurge on? If you answer "yes," then you should buy the new MacBook Pro 13-inch.
However, if you're only looking for a responsive laptop, on a tight budget, and is not gushing over the new sleek design, touch bar or the keyboard, you may consider looking at the older versions or some other brands.
Conclusion
After constant lackluster updates of the previous machines, Apple desires to be top dog once again in the laptop industry. With the latest MacBook Pro, they didn't just make a new laptop. They also packed it with the fastest Intel processors available!
Still, you need to approach the MacBook Pro with skepticism. It's a great piece of hardware – there's no denying there. But its cons and issues may be a detriment to your overall experience.
Again, your needs and wants from the notebook determines how you plan on using it. This review should help weigh your options carefully before making a decision.